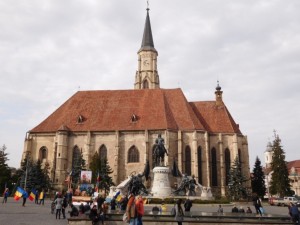 With incredible natural landscapes, full of majestic mountains and incredible green fields, complete with beautiful cities and countless mysteries that go far beyond the inspiration for Count Dracula, Romania is one of the most fascinating destinations in Eastern Europe, with a very rich culture yet to be discovered by most people, located at the meeting point between the western and the eastern worlds.
Also of Latin origin, the Romanian language has similarities with Portuguese. Come and see our special conditions to learn from native Teachers.
Contact our pedagogical team to schedule a presentation class by phone +55 (11) 3255-7975 or send an email to contato@linguae.com.br.